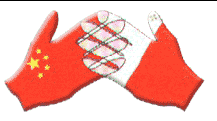 Who we are and what we do
The Malta China Friendship Society (M.C.F.S.) was set up in 1973, a year after Malta and China established diplomatic relations. At that time there were those in Malta who either for political reasons or because they had a genuine fear, were spreading lies about the gentle and peaceful Chinese people. Mr. Reno Calleja, an upcoming politician and a journalist by profession, was joined by a group of Maltese people who believed that the best way to combat prejudice against the Chinese people was through people to people contact.

It is for this reason that they set up the Malta China Friendship Society. During the past three decades the M.C.F.S. was instrumental in brining to the Maltese the richness and beauty of Chinese art and culture. Various artists, acrobatic troupes, dancers and performers were invited to Mata with the help of the Chinese Embassy and the Maltese Government. Almost every year the M.C.F.S. and the various Friendship Associations in many provinces in China exchange delegations.
The M.C.F.S. is a voluntary non-Government funded cultural organization. It forms part of the Chinese People's Association for Friendship with Foreign Countries which is based in Beijing.

When a few years ago the Chinese Government opened the Chinese Cultural Centre in Valletta, the first in Europe, many thought that the M.C.F.S. will die a natural death. Instead, time has shown that the Malta China Friendship Society and the Chinese Cultural Centre co-operate and compliment each other in their activities.

The organization is managed by an Executive Committee elected by the members every two years during a General Conference. Membership is open to everyone. The membership fee is €5 per annum for individuals and €7 for couples. The M.C.F.S. is bound by a Statute which is strictly adhered to.