Message from the President - Mr Reno Calleja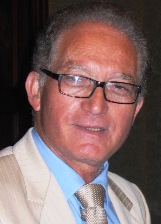 I would like to personally thank you for visiting our website.
The Malta China Friendship Society (MCFS) promotes friendship and cultural ties between Malta and China. When in January 1972 Malta recognized the People's Republic of China and established diplomatic relations, the news sent shockwaves throughout Europe. 1973 saw the establishment of MCFS. Since then our society has worked very hard to establish relations between the two countries aimed at bringing the two peoples closer together.
Our society is a voluntary organisation based in Malta. We have many operational challenges and our existence is very much based on the funds raised through membership and other activities. We encourage you to become a member of our society and attend the activities that we organise from time to time.